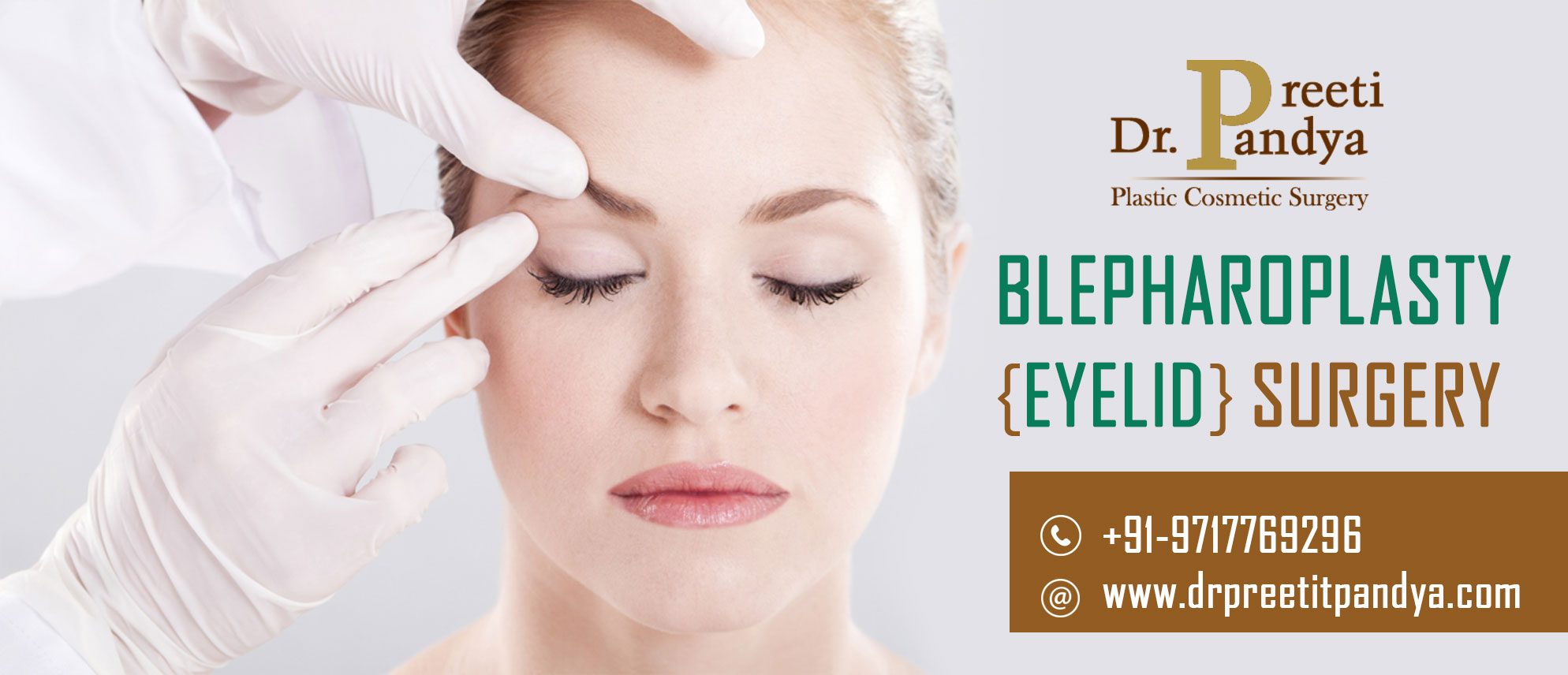 Brow lift and eyelid surgery are some of the most commonly performed cosmetic procedures. Also known as blepharoplasty, eyelid surgery in Delhi, when done by experienced surgeon can give you a new and refreshing look. The entire surgery aims at eliminating deep forehead furrows and wrinkles and the sagging issue deposit right above the eyes. It removes wrinkles and sagging skin along with fat deposits and muscles from the lower or upper eyelids. Well, getting rid of eye bags lens a healthy and fresh look.
Lower eyelid surgery might be performed with an either internal or external incision. The success and the outcome of the surgical procedure depend entirely on the skills and experience of the cosmetic surgeon you are choosing. As the eyes are the most expressive facial feature, eyelid surgery, for sure can help in achieving refreshed and youthful appearance. Lower eyelid surgery when performed without skin resurfacing has relatively easy recovery however, in some cases, results are not consistent. It targets the bulging fat deposits in lower eye.
Here are a few advantages of the eyelid surgery
• You will be able to get rid of the vision related problems because of overhanging eyelids
• You will get rid of the bags and puffiness under lower eyelids and the hooded skin on the upper eyelids which will make you appear healthier, younger and refreshing
• Any scars consequential to the eyelid surgery would be hidden in your natural eyelid creases. This will make the almost invisible.
Blepharoplasty surgery in Delhi can be performed on both lower and upper eyelids, and both. The surgery is performed under local anesthesia. It is only in rare cases that general anesthesia is administered. It can be performed as a standalone procedure or in combination with other cosmetic procedures. The decision is taken by the cosmetic surgeon after examining a patient. What sets many people worrying is the eyelid surgery cost in India. Well, it is important to note that the cost of the surgery depends on the surgeon's experience, equipment and facility along with other factors.